The Republican Liberty Caucus (RLC) is a grassroots, nationwide organization affiliated with the Republican Party (GOP). The goal of the RLC is to elect pro-liberty individuals to office.
The RLC was founded in 1990, and is getting more active in New Jersey.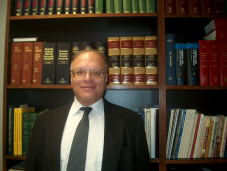 Our Coordinator in New Jersey is Ronald J. Cappuccio, J.D., LL.M. (Tax), a business and tax attorney in Cherry Hill.
Call New Jersey Republican Liberty Caucus at (856) 665-2121 today!